Ravelympics 2012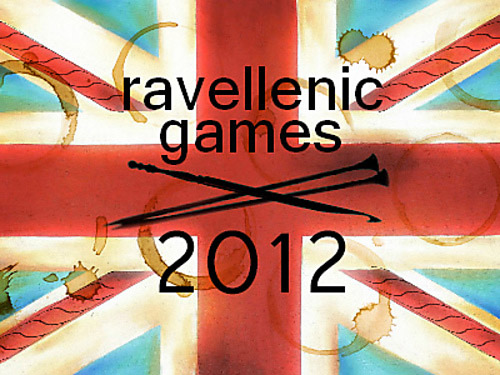 Holy crap, when did the Ravelympics (excuse me, RAVELLENIC GAMES) get so fucking complicated??

Ok, we are going to deal with this in true Angstylvanian fashion. You want to do PROPER Ravellenic Games? Get a medal and whatever whatnot else is going on? Make sure to join A SECOND TEAM (yes, you can do that).

Just for reference as to why I'm so frustrated, check out these help pages. You need a fucking seeing-eye dog to figure out what's going on:
http://www.ravelry.com/discuss/ravellenic-games-2012/2092771/1-25
http://www.ravelry.com/groups/ravellenic-games-2012/pages/EVENTS-2012
Team Angstylvania operates like this:
JOIN the Ravelry group "Team Angstylvania"
http://www.ravelry.com/groups/team-angstylvania
You can also check out the Ravelry discussion board for Team Angstylvania
http://www.ravelry.com/discuss/ravellenic-games-2012/2156412
I have to be honest, I don't understand why this even exists. But it means we're official.
TAG YOUR RAVELLENIC POSTS!
Make sure to include the following tags on posts that are ONLY about your Ravellenic projects: teamangst2012 ravellenic2012
If you are bold enough to participate in an event, make sure to include that tag as well. Full list of events (and their tags) is here.
REMEMBER WHAT COACH VYALOSTOVA SAID: "We'd have to care to finish."
There probably won't be medals. We'd have to care to make medals.
I hope you don't care, because I sure as hell don't. I'm just in it for the drinking.
Pimm's Cups, anyone?
.:a very tired, frustrated, and busy Zabet