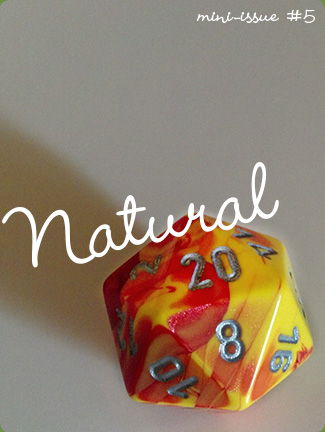 If anyone is interested in what the hell we're doing, this would be the thing to read
(P.S. It updates every issue!)
Project Details
Click here for definitions of difficulty levels.

Awesome Dice Pillows of Freaking Awesomeness
All Tied Up At the Moment
A complete set of polyhedral dice pillows, for those sleepover RPG nights.

Spindown Die Variation
All Tied Up At the Moment
So apparently this is a thing.