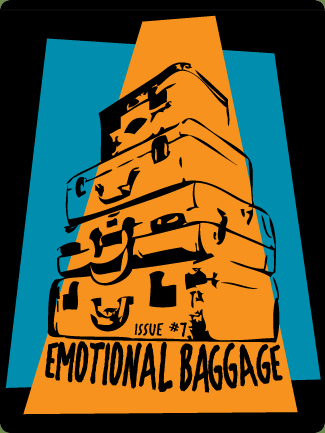 art by Zabet Stewart
If anyone is interested in what the hell we're doing, this would be the thing to read.
Project Details
Click here for definitions of difficulty levels.

Pentacle
MoonPrincess RavenDark
For it is a figure which has five points, and each line overlaps and is locked with another...

Tsantsa
Strong Intermediate
A take-along trophy for stashing small things.

Vinnland
Strong Intermediate
Socks for the Green Man (and Woman).

Craft Challenge Winner: Fetus Coin Purse
Strong Intermediate
At last, a way to keep spare change from rolling around in your uterus.

Seven-Ten Split
Strong Intermediate
The bag abides.

Midnight in the Grove
Rrrrgh . . . . Brains . . . .
Blood orange and poppy seed torte.

I Cut
Boy Scout Dropout
If you've mastered the single entendre, it's time to move up to the double.

June/July Surprise: Lavender Lemonade
Rrrrgh . . . . Brains . . . .
A cool, refreshing glass of soothing, slightly narcotic lemonade.