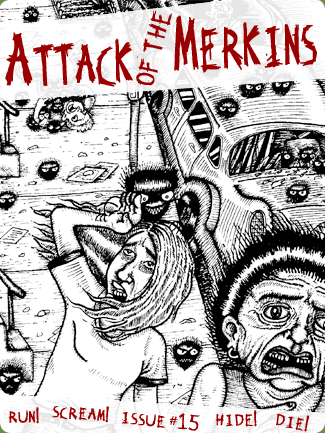 art by Philip Castlen
If anyone is interested in what the hell we're doing, this would be the thing to read.
Books and DVDs.
by Zabet Stewart
by Zabet Stewart
Project Details
Click here for definitions of difficulty levels.

Be Prepared
Boy Scout Dropout

Classique
Boy Scout Dropout

Dentata
Boy Scout Dropout

Fly Fishing
Rrrrgh . . . . Brains . . . .


High Drama
Boy Scout Burnout

Honeypot
MoonPrincess Dropout

Littly Mary Merkin
Boy Scout Dropout

Mer(maid)kin
Rrrrgh . . . . Brains . . . .


Mo'Hair
Boy Scout Princess


Monkey Around
Boy Scout Dropout
Neko Manko Chan
Boy Scout Dropout

Piece of Pisces
Boy Scout Dropout

Safety First
Boy Scout Dropout

Supurbia
MoonPrincess RavenDark


What Are You Looking At?
Coquette